Listen Up! 5 Songs to Get You Through the Week – 10/10
Hello! Welcome to Listen Up! Allow me to briefly introduce myself. I am John Van Horn, a sophomore here at Freehold Township High School, and am proud to bring you my new column! In these issues, I will recommend 5 songs for you to check out during the week, even if you are unaware of the artist, album, or even the music genre. In an effort to introduce my fellow schoolmates to different genres and eras of music, each song included in the edition will represent a different decade of music, rewinding all the way back to the 60's. The main goal of Listen Up! is not only to introduce new music for others, but to also study the impact music has on society as a whole, and to give recognition to lesser known, deserving artists. 
So, without further ado, I bring you Listen Up! Sit back, relax, and have a great week!
---
Monday– "Lovely Day" by Bill Withers (1977)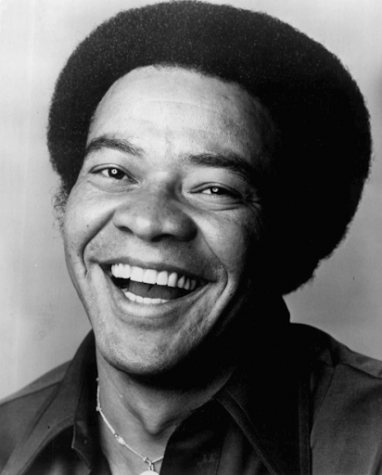 "Lovely Day" was the first track off of Withers' 1977 album Menagerie. Throughout the song, Withers refers to the various troubles that he may experience throughout the upcoming day. The song perfectly describes the attitude that many lack when rolling out of bed for yet another dreary, gray Monday morning. He teaches us to be optimistic about the day ahead, no matter what stands in your way. The tune's catchy bass riff, E major key, and Withers' unbelievable vocal ranges make "Lovely Day" one to definitely add to your positivity playlist. 
Tuesday- "Crazy" by Gnarls Barkley (2006)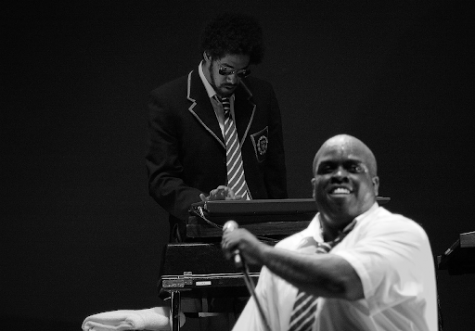 Everybody knows the 2006 classic "Crazy" by Gnarls Barkley. In case you don't, "Crazy" was the second track off of Gnarls Barkley's debut album, St. Elsewhere. Songwriters CeeLo Green and Danger Mouse describe the mental confusion that they have over a breakup. The funk and R&B rhythms, bass groove, and layered vocals make "Crazy" a track with a message that many can relate to, and one filled with terrific musicianship.  
Wednesday- "Roots Reggae Music" by Rebelution (2014)
Southern California reggae band's Rebelution's 2014 single, "Roots Reggae Music" gives listeners summertime and laid back vibes. Reggae is a genre of music that is completely underrated, and one that not many people listen to anymore. The way the bass, horns, and time signature of the song come together takes you to a beach off the coast of California, with a cool drink in your hand. Just the peace of mind you may need while studying for the numerous tests coming up this week. 
Thursday- "Ain't No Mountain High Enough" by Marvin Gaye andTammi Terrell (1967)
Tammi Terrell and Marvin Gaye, two of the biggest icons of the Motown era, released their single "Ain't No Mountain High Enough" in 1967. The song was an instant success, and is still iconic to this day. Despite Terrell's tragic passing three years after the song's release, and Gaye's death 14 years later, the hit collaboration will forever represent true love and the lengths that people will go for it. The way the song builds into the instantly recognizable chorus and the combination of Gaye and Terrell's vocals still show to this day, 54 years later, that love will always rise above hate.  
Friday- "Enter Sandman" by Metallica (1991)
"Enter Sandman" is arguably the most popular metal song ever, by the biggest metal band ever. It is the first song on Metallica's "Black" album, which sold more than 16 million copies. The song's main riff is iconic, has incredible guitar playing between James Hetfield and Kirk Hammett, and is perfect for your "Friday night football game" playlist. The song has inspired generations of other metal bands, and it's daunting introduction is great to get you hyped for the upcoming weekend.