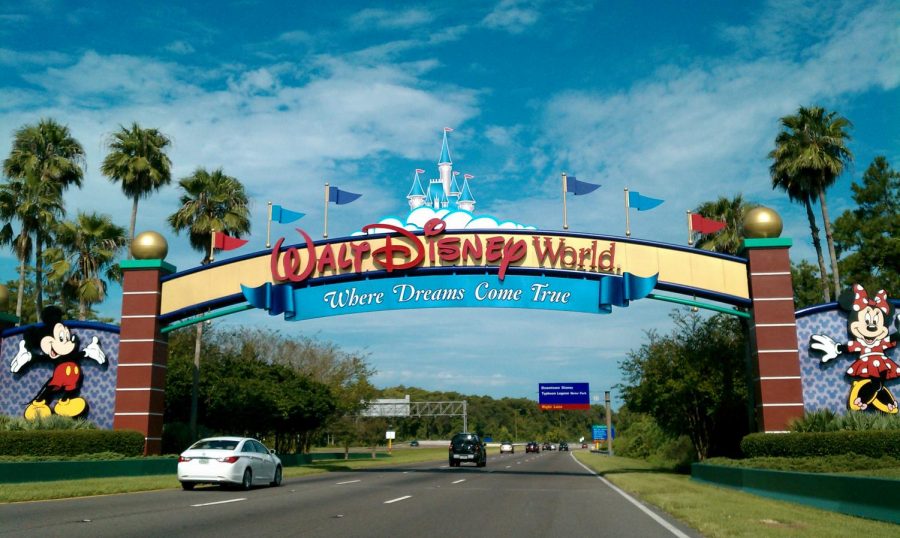 It seems almost surreal to think about the fact that the original nation-wide lockdown due to the Covid-19 outbreak took place over a year and a half ago. Our world has completely changed, and a mark was made on our society that will change history forever. Only recently have glimmers of hope shown their face to the awaiting citizens, desperately wanting to return back to a normal life- whatever definition that may hold now. Millions of Americans have jumped at the chance to get vaccinated against this terrible virus, and different attractions have begun to open up their doors to the public again. In the state that we all live in today, I truly believe that everyone deserves a vacation to feel most happy and at peace with their surroundings again. That being said, what better place is there to visit than the one and only Walt Disney World?
Almost everybody was completely flabbergasted upon finding out that the seemingly invincible theme park was not resistant against the coronavirus outbreak and was forced to close its doors to visitors for an extended period in time. According to Frank Pallota, a journalist writing for CNN Business, a Disney spokesperson announced to the world that Disney would be closing down as early as March 15, 2020. He stated, "In an abundance of caution and in the best interest of our guests and employees, we are proceeding with the closure of our theme parks at Walt Disney World Resort in Florida and Disneyland Paris Resort, beginning at the close of business on Sunday, March 15, through the end of the month" (2).
However, no one could have predicted how serious and deadly the outbreak would soon become. 
Contrary to the statement made by the Disney representative, Disney officially opened back up on July 15th, four months after its original prediction. Although this may not be as long as many would expect it to be shut down for, during these few months, Disney lost an estimated $5 billion in total. In the words of Curtis Tate from USA Today, "It cost the company $3.5 billion just to close the parks during the third quarter, on top of the $1 billion it cost to shut them down the second half of March. In all, the company posted a loss of nearly $5 billion for the third quarter, including a $2 billion loss in its parks, experiences and products segment" (2-3).
Even over a year after Walt Disney World and other related parks began accepting visitors again, it is still not back to business as usual. There are still many restrictions that are in place in hopes of lessening the spread of Covid-19. For example, as of right now, face coverings are required for all guests (ages 2 and up) in all indoor locations, regardless of vaccination status.
Even amidst the chaos, Disney World and all those who choose to spend time there in the coming months have a lot to celebrate. Starting on October 1st, 2021, the 50th anniversary of the theme park begins, and many exciting festivities are in store. The event lasts eighteen months, and is expected to last through March 2023. If you and your family feel comfortable enough to plan your trip to Florida, you picked the absolute perfect time to do so!
Although restrictions and guidelines are in place and show no signs of changing at the moment, both the company and its guests are trying to make the most of their experience. After all, if there is one thing this pandemic has taught all of us, it is that we should never take the little things in life for granted. The magic of Walt Disney World is just what we all need to gain that sparkle back that we have all been missing.
Sources:
https://www.cnn.com/2020/03/12/media/disney-world-close-coronavirus/index.html
https://www.usatoday.com/story/travel/2020/08/04/disneys-theme-park-coronavirus-clhttps://disneyworld.disney.go.com/experience-updates/osures-result-hit-3-5-billion/3292766001/
https://disneyworld.disney.go.com/experience-updates/