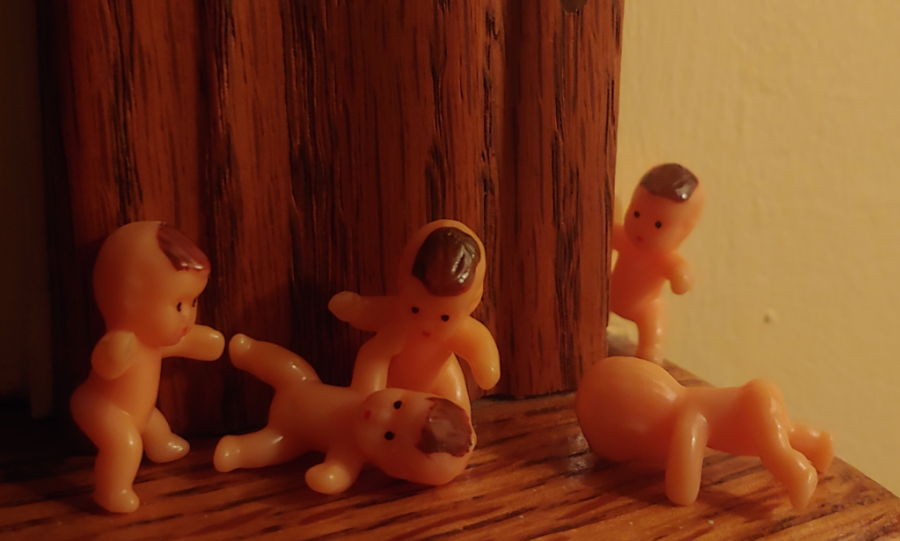 Due to the global pandemic that has swept through the world, hundreds of thousands of students in America have been robbed of discovering the full high school experience. With many in-person events being cancelled both before and during the quarantine, the freshmen and sophomores of the 2020-2021 years have yet to experience all of the great events schools like Freehold Township have to offer. Personally, although not a technical school run event, my favorite part of my freshman year which, being a junior, was the only real full high school year I was able to experience, was the placement of plastic babies around the school. Two years ago, I wrote about what became one of my favorite high school experiences, in the following unreleased article: 
"On May 21st, I went to the gym for my first block and it started like every other gym class. We sat down, got a marked present, then went into the locker rooms to change. However, this time I went to my locker and saw a girl showing off a small, plastic baby. While most were confused, I instantly recognized it.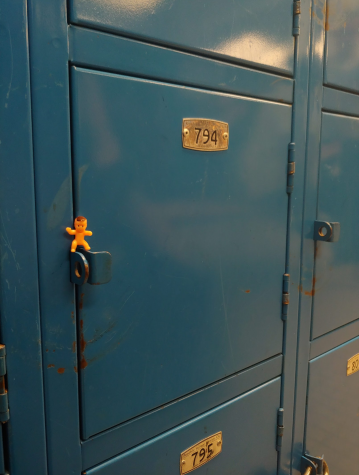 On April 14th of 2019, a YouTuber by the name of Jordan Cunningham posted a video of him and his two friends walking around their college campus, placing over a hundred small babies in random places. After being out for a little over a month, the video had gained over 2.8 million views, with over 268,000 likes. The video got so popular that it inspired other students to do this act in their own schools, record it, and share it with others. And so, someone at Freehold Township High School decided to do the same. Although the student(s) who hid the babies are unknown, the babies certainly weren't, for they were hidden in plain sight.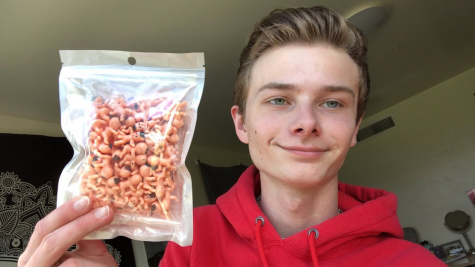 After I first saw the baby and gained permission from my teacher, my friend and I went straight back into the locker rooms to search for more. After walking up and down the hall in between the lockers, my friend found one in the lost and found, where we told some babies were seen, and then headed back upstairs. Then, we went straight back to look once more, when I spotted one in the corner of the window of the teacher's office. Then we went back, showed off our babies, and went on with our normal gym routine. Although we couldn't find any in the gym, it was obvious someone was recreating the video after I spotted a guy in my next class with a baby in his hand as well. After this block, I kind of forgot about the babies and went on with my day. But, after lunch, as I was walking with my friend to my next class in the upstairs D-Hall, I looked up and excitedly spotted a tiny baby's butt on the bottom corner of the window, at the top of the staircase. I then excitedly collected the baby and went to class, showed my babies to my friends, did my work, and then left the class. I then proceeded to walk down to my next class in the upstairs C-Hall to wait for my teacher to arrive, where, after looking around, I spotted a baby in a metal box attached to the wall. After getting the baby, my teacher arrived, brought us into the classroom and then instructed us to go to the computer lab. On the way, my friend and I spotted a baby in yet another metal box attached to the wall. We struggled to get it out of its cage-like surroundings, but we got what became the fourth baby I had collected that day. After this, I hopped on the bus and went home, believing that by the next day, all the babies would've been collected. But to my surprise, upon leaving our last block, my friend and I had spotted yet another baby in the D-hall staircase window.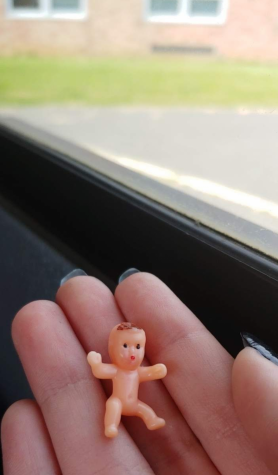 Although small, I thought these plastic babies really brightened my day, maybe even week. Spotting them in random places around the school and searching for them was so much fun! To this day more babies are being purchased, hidden, found, then rehidden around the school, spreading the fun for everyone!"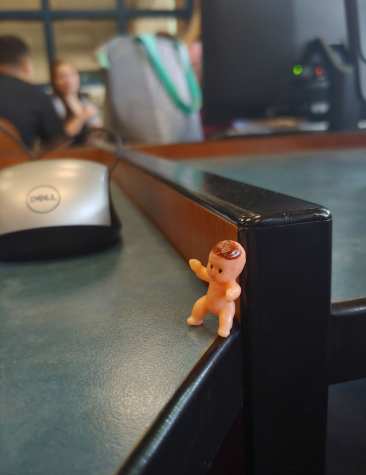 After talking with some of my peers, I believe that the spreading and searching of plastic babies around the school was one of the finest moments of our freshman year. The event was almost an inside joke, that all the students and even teachers were in on. For the students, it was almost an unspoken rule to, whenever you found a baby, to relocate it so someone else can find and do the same, to keep the fun going! An Instagram account called "fthsbabies" was even created by anonymous students but, like with every anonymous student based account, "fthsbabies" and the event itself, grew inactive as people started taking the babies home and forgetting about this event. But, looking back, after things being so odd for over a year now, I can't see these few days as anything but unforgettable.