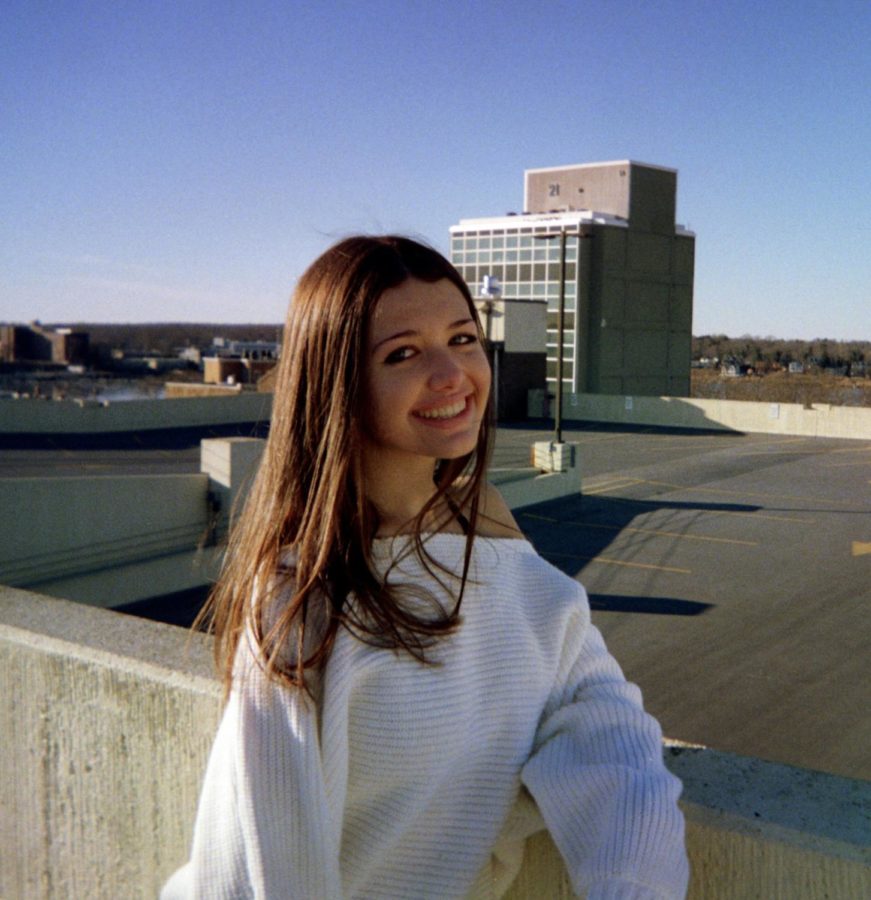 Dear Class of 2021,
Even with many past seniors telling us how fast high school would go by, none of us could have ever expected that our high school experience would end this soon. With less than a month to spare before graduation, we are left feeling a myriad of different emotions- melancholy, excitement, worry, relief. We must not focus on the negative emotions we may be feeling at this critical moment in time, though. We must remember all of the positive aspects of our time in high school, so we can leave FTHS with positivity and grace.
The Class of 2021. We were the class who, even with no BOTC wins, still managed to always be filled with school spirit as we walked through the crowded hallways. We were the class that brought all of our energy and passion for FTHS to every football game, only to bring it again bigger and better the next year. We were the class that, even through a global pandemic, participated for the last time in the clubs and sports that helped shape us into the people we are today. We are arguably the most resilient class that there is, as we have overcome the trials and tribulations of the COVID-19 pandemic with ease. We survived online classes and masked school days, still channeling our school spirit as we walked down the now less crowded and socially distanced hallways.
It is this resilience and passion that gives me confidence for the futures of each and every member of the Class of 2021. No matter where we are all individually headed, we will bring our strength and spirit with us in our future endeavors. We will never forget our unique senior year, and the way that we overcame the struggles that 2020 presented us with. There are numerous opportunities in store for us all. Whether they may be positive or negative, we now know that we are equipped to deal with the challenges that life may throw at us in the future after we successfully complete our senior year at FTHS.
I am incredibly thankful for my time at FTHS, even if my junior and senior years did not go exactly as planned. I was able to participate in many clubs that I was passionate about, such as the Drama Club, the Friendship Circle Club, and of course the Patriot Press. Through these activities and all of the many others that I was a part of, I grew out of my shell and became more confident in myself. And for that, I could not be more grateful.
I am also grateful for the amazing staff at FTHS. No matter who it was, each of my teachers and club advisors have impacted my life in such a positive way. I would also like to specifically thank a few notable teachers and advisors that have influenced me positively during my high school career. Mrs. Richardson, thank you so much for always pushing me to succeed. Whether it be on the stage or in english class, your support has helped me become more confident, less shy, and a better writer. Mrs. O'Neill, thank you for always going the extra mile to help your students succeed in english class. Although I may not have enjoyed the weekly vocabulary quizzes at the time, I enjoy being familiar with so many large words and I try to throw "ubiquitous" in every conversation that I can!
Of course, I would like to thank Mr. Diguiseppe for his constant encouragement for the past three years that I have written for the school paper. I will always remember his wit and dedication to the Patriot Press. He motivated me and all of the other editors to always work hard and inspire another class of talented writers to take on our responsibilities in the next year. I am extremely grateful that he entrusted me with the position of Co-Editor-In-Chief this year, and that I was able to write about my love of music for the last three years with my "Kiersten's Thursday Jams" column.
Lastly, I would like to thank Mrs. Zummo-Herbert. In her Video Media II class, she helped to fuel my love of video editing. She also helped me realize that I should definitely major in Film and Television, and she made me feel confident in my decision to go to college to become a television editor. Even though I was not able to complete a full year of "normal" school in her class due to the pandemic, I always enjoyed her positive attitude and fun editing projects. Under her guidance, I learned many editing skills that I will never forget with the kindest and most supportive teacher that I have ever had at FTHS.
I will end this letter by commending the Class of 2021 once again for their resilience, and congratulating them on their achievements thus far. The future is bright for each and every one of us, no matter which path we choose to pursue. We finally did it!
With love, your Co-Editor-in-Chief,
Kiersten Buckley