Increasing Covid Vaccinations Leaves Hope for School Reopening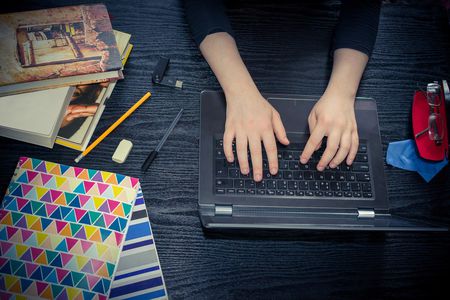 Within the past year, our entire world changed in the blink of an eye. People around the world—including every student and staff member at Freehold Township High School—have been affected by Covid-19. While a dark period of our lives that will become known in history is looming over us, there is still light at the end of the seemingly endless tunnel. 
On December 14, 2020, many individuals gathered around their televisions with wide eyes as they watched nurse Sandra Lindsay receive the first vaccine administered in the United States of America. The vaccine taken by Lindsay was created by the companies Pfitzer and BioNTech. However, the company Moderna has made a wildly successful vaccine as well. Currently, over 32.9 million Americans have been fully vaccinated, but there are more doses to come. The new president of the United States, President Biden, has promised to administer 100 million vaccines in 100 days.
While many people have already received the shot and millions more will receive it in the future, it is imperative to note that a pediatric vaccine has yet to be completely developed. Clinical trials for the Pfitzer/BioNTech and Moderna vaccines are being held in order to test the success of the companies' creations. The youngest recipient of the shot so far is twelve years old. If the results are satisfactory, the vaccine will be tested on younger children. 
It is still very unclear when schools will fully reopen fully, meaning everyone is back in school for six hour days, five days a week. Alexa Stein—a freshman at FTHS—gave her opinion on Freehold Township completely reopening this school year, "As much as I would love for that to happen, realistically it probably won't be until the fall. Once the teachers and staff are vaccinated, hopefully we will be able to return to school the way we are used to." 
Because the supply of Pfitzer/BioNTech and Moderna vaccines are low and a pediatric Covid-19 vaccine is yet to be developed, there is a low possibility that our high school will totally reopen this year. However, there is a chance that FTHS will switch back to normal in person learning during the beginning of next school year.
Works Cited
"Covid-19: First Vaccine given in US as Roll-out Begins." BBC News, BBC, 14 Dec. 2020, 
www.bbc.com/news/world-us-canada-55305720. 
"Covid-19: White House Criticises 'Chaotic' Vaccine Rollout." BBC News, BBC, 24 Jan. 2021, 
www.bbc.com/news/world-us-canada-55784361. 
Salazar, Juan C. "When Will the COVID-19 Vaccine Be Available for Kids and Teens?" 
Connecticut Children's, 2 Feb. 2021, 
www.connecticutchildrens.org/coronavirus/when-will-the-covid-19-vaccine-be-available-
for-kids-and-will-it-be-safe-for-your-family/#:~:text=When%20can%20we%20expect%2
0a,be%20available%20by%20late%202021. 
Zhang, Sarah. "Why Kids Might Be Key to Reaching Herd Immunity." The Atlantic, Atlantic 
Media Company, 22 Jan. 2021, 
www.theatlantic.com/health/archive/2021/01/should-kids-get-covid-19-vaccine/617762/.