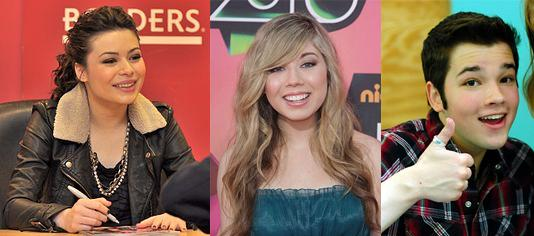 Get your spaghetti tacos ready!
An all time favorite for many of us, the hit Nickelodeon show iCarly will be making its way to a Netflix account near you! On February 8th, 2021, our childhoods will be revived as we relive Spencer Shay lighting household items on fire and watch three best friends create the most iconic webshow of all time. This humorous teenage sitcom aired on Nickelodeon from September 8th, 2007 and sadly ended on November 23rd, 2012. The star of the show, Miranda Cosgrove, who plays Carly, started acting on the show at age 13. It is safe to say that both Carly herself and iCarly fans have grown up while watching the show. To date, iCarly holds three Kids Choice Awards for ¨Favorite Show¨ and was nominated for an Emmy Award for ¨Outstanding Children's program¨ five times. Personally, I find iCarly to be one of the greatest children shows of all time.
Unfortunately, Netflix has only announced the release of the first two seasons of the show on February 8th, and has not stated when seasons 3-6 will be released.
With iCarly´s absence, we have missed afternoons spent at the ¨Groovy Smoothie¨, Mrs. Benson´s helicopter parenting, Sam's famous butter sock, and most notably, Spencer's spaghetti tacos. The news of the show airing on Netflix is absolutely wonderful.