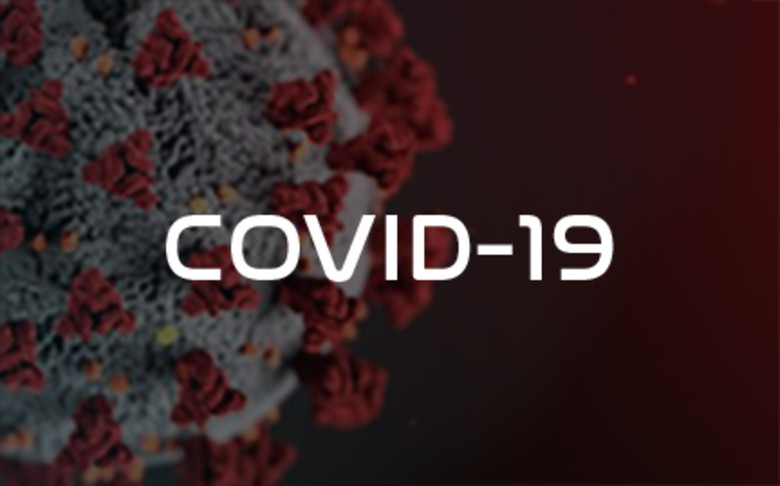 Rosario "Charo" Gutierrez
Panic regarding the severity and impact of the Coronavirus pandemic is now a global issue, and we here at FTHS are no exception. We have many, many questions regarding what is happening, both globally and here at home. We've complied a list of FTHS-specific questions that we need answered, and as answers come in, we'll update accordingly. Stay safe, Patriot Nation!
QUESTIONS ABOUT SCHOOL:
How long will school be canceled for? as of approximately 1 pm on 3/13, we'll be out of school until March 30th, but as Superintendent Charles Sampson states, this is an "evolving situation" so that date could end up being changed. UPDATE 3/17: though there has been no official extension, we're going to proceed as if we'll be out of school longer, hence the change to the start date of the "distance learning" to Monday, March 23rd.
What is going to happen to many of the extracurricular activities? all extracurricular activities– including sports, club meetings, field trips, and community gatherings– are suspended. Nothing can be rescheduled until it is known exactly how long school will be closed for, but all spring sports teams were instructed to clean out their locker room lockers so the the facilities could be thoroughly cleaned. 
Who decides if/when we close? Superintendent Sampson, the Board of Education, and the Department of Heath work in conjunction with the guidelines put forth by the NJ State Division of Heath to make the the call. 
What happens at the buildings while we're out? 
Will we have a junior or maybe even a senior prom?
Will the AP Exam dates change? 3/17: the College Board announced that they are working on a variety of solution to the testing preperation stress, and stated that they'd make an official announcement on 3/20.   UPDATE 3/23: The College Board is currently planning to issue shortened versions of all of its exams. One will be offered in early April and geared towards students who would rather take the exam while the material is still fresh from school; the second exam will be offered later in May and geared towards those who would prefer to continue studying/preparing on their own. No exact details are yet in place, but their website is updated as often as details are given. 
Will the state alter the NJSLA plans? UPDATE 3/23: President Trump has issued a statement that states will be granted waivers (if they apply for them) regarding the funding that accompanies standardized tests… which means there will be no NJSLA this year!
What happens with spring sports? All spring sports, as well as all extracurricular actives, are "suspended until further notice." At this time, it is not clear if and when they will resume their regular season. 
Will the 3rd marking period end on the same date (April 9th)? 3/17: with the change to the start of distance learning, it now appears that the end of the 3rd marking period won't need to change.
QUESTIONS ABOUT DISTANCE LEARNING:
How will we go about remote learning? Work will be posted to your class's Google Classroom pages on the days that are currently scheduled (A Day, B Day, etc), and students will be expected to submit work accordingly. Those who do not have internet access at home will be able to pick up hard copy assignments at the school and submit them upon return.
Will lessons continue with the units as they're currently being taught or will lessons be more  generic, skill-based activities? 
What happens with long-term projects like research papers?
How can students be graded on work? 
Will students have to be "logged in" at home at a certain time of day? Will they have to be "active" for a specific length of time? UPDATE 3/22: According to the expectations for distance learning document that is posted on the FRHSD website, students are free to work at their own time, but should log in to every class's Google Classroom page each day.  Teachers are expected to give between 20-30 minutes of work per class per day.
How does attendance work? As long as work is completely according to the timelines given for each class, attendance is not a factor. If a student does not complete work for his/her classes, teachers are to follow up with supervisors who will then investigate why.
How will students without home internet access participate? Many ISPs are providing free internet access to those who do not currently have it, and the district has offered to loan chromebooks to those in need. Information is listed on the FRHSD homepage. 
How is phys ed class going to work? Will it just switch to a health class?