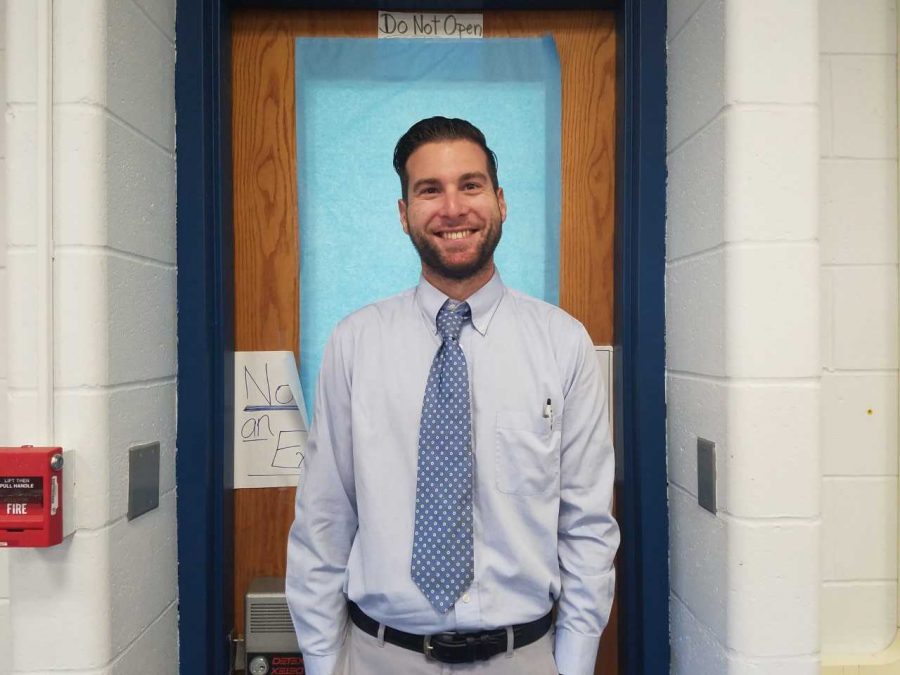 The Patriot Press sat down with Freehold Township's 2020 Teacher of the Year, Mr. Mehl, and discussed his recent achievement and experience as an educator. Here is what we had to say about teaching at Freehold Township High and his deep love for the school! 
How does it feel to win Teacher of the Year?
It was certainly overwhelming and a surprise.  I am honored and humbled, recognition for hard work is always nice but the best part was it made me think of my dad.  He passed away when I was 17, and he was a teacher and a large part of what made me want to be an educator. I know he was looking down smiling.
What inspired you to become a teacher?
My father who was a teacher and some of the great teachers and role models that I was fortunate to have when I was in high school.  They really provided me with a lot of guidance and encouragement that made me a better person. My love of history and literature took care of the content aspect. 
How long have you been teaching History? 
16 years, and a lot of different courses. APUSH, Senior Seminar, World History, Global Studies, Honors Western Civ, PPI, Criminology, Sociology, Honors Economics, Peer Leadership. 
How would you say your experiences as coach contribute to your teaching in the classroom?
The best coaches see the field or the court as an extension of the classroom, luckily I had some great coaches/teachers that taught me a lot about how to deal with people.  As a teacher and a coach I view it as one in the same, and the most important thing i've learned is that you have to make a connection with your students/athletes on a human level first.  I want my students/athletes to know that I am only here for their best interests and if they match the effort level I am challenging them with then there is only going to be successful moments.  Even when you fail, there are valuable lessons to learn, which is all preparation for life.
What do you love most about Freehold Township?
I love the sense of community.  I came here 16-years ago a stranger, and now I cannot imagine my life without this town.  I met my wife here, we have two children, it is my second home. I love my colleagues and people who have become life-long friends.  Freehold Township truly is a special place.