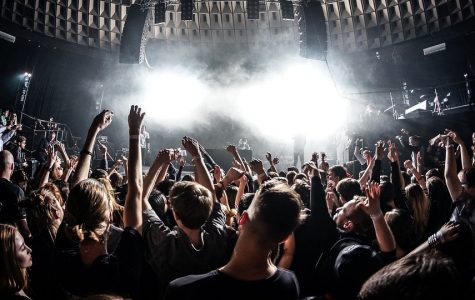 I'm So Tired- The Beatles 
Despite delivering a song that one would most likely be able to guess the premise of from the title, The Beatles still manage to capture their signature sound in this short tune. The song recounts John Lennon's experiences suffering from insomnia, with lyrics such as "You know I can't sleep, I can't stop my brain/You know it's three weeks, I'm going insane!/You know I'd give you everything I've got/For a little peace of mind". Although the song has a seemingly mundane concept, the unique "Beatles" sound is still as present as ever in this catchy song. You should listen to this tune if you enjoy The Beatles, or if you enjoy soft rock music.
Whistle For The Choir- The Fratellis
Currently one of my favorite songs, Whistle For The Choir by the Fratellis simply exudes a strong feeling of optimism. In the catchy tune, the indie rock band manages to compress the intricate feelings of love and broken-heartedness into a three minute and thirty six second song. The track contains fun lyrics such as, "Well, it's a big, big city and it's always the same/Can never be too pretty, tell me your name/Is it out of line if I were simply bold and say "Would you be mine?"/Because I may be a beggar and you may be the queen/I know I may be on a downer, I'm still ready to dream". Additionally, the melody of the song is extremely catchy. Overall, you should listen to this song if you enjoy music about love, or indie rock.
Sometimes- Goth Babe
In this mellow and relaxing song, "Goth Babe" reminisces on a past romance. The tune utilizes a simple chorus which consists of the lyrics, "Sometimes I wanna know what you're thinking about/Sometimes I wanna know what it's all about". Albeit the chorus containing simple lyrics, the instrumentals and melody of the song are able to convey an altogether lovely sounding and sweet tune. You should listen to this song if you enjoy mellow indie music, or more lo-fi sounding music.
Full Catastrophe- Summer Salt
Full Catastrophe is a short and sweet song that expresses feelings of general feelings of positivity and wondering. The song contains lyrics such as, "Where I've been lifting the end of an empty beach/Living my life full catastrophe/Holding a rose to the end of a gun/Trying to do it alone". Additionally, the tune has fun guitar and drum instrumentals that help add to the mellow and calm sound of the tune. Overall, you should listen to this song if you like uplifting music or indie music.