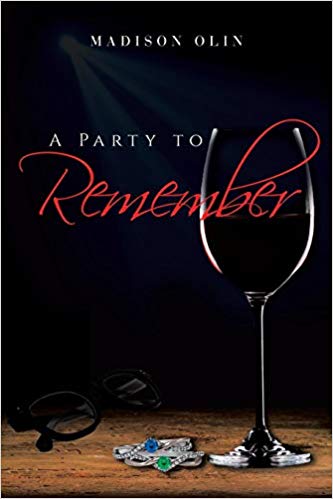 At the mere age of seventeen, FTHS upperclassman, junior Madison Olin, boasts an accomplishment very few her age can. As of December 31st, 2018, Olin has, after almost a year of hard work and passion,  become a self published author of the novel A Party To Remember on Amazon, which has been received well since its time available. An LGBT Fantasy novel, Olin's book tells the story of a girl named Cassidy and the events that follow after she receives a mysterious invitation to an intimate gathering. The Patriot Press had the opportunity to speak with Olin regarding her experiences, as well as her inspirations that led her to publish her first literary work.
How does it feel being a self published author at such a young age? Is there anyone you would like to thank in particular now that you accomplished what you set out to do?
To be a young author is extremely rewarding but also scary at the same time. While there is the achievement, there's also the fact that I'm going to have people who love and hate my work, and that I must continue because of the investment. I would love to thank my mother for her hefty investment into the jumpstart of my career. Love you, Mom!
When did you first realize you wanted to be an author?
I've been writing since I was in second grade – short stories, you know. But I realized I wanted to be an author a few years ago. I can't pinpoint when, but I got bored and decided to try rewriting a fan fiction into what you now know as "A Party To Remember." It worked!
What is the book about and how long did it take you to write it?
The book. Well, the phrase I commonly use for quick explanation is as follows: "Vampire lesbians in high school." But, truly, it's a journey of self discovery, love, and facing inevitability. What place better than high school? And it took me exactly 308 days to complete. I calculated.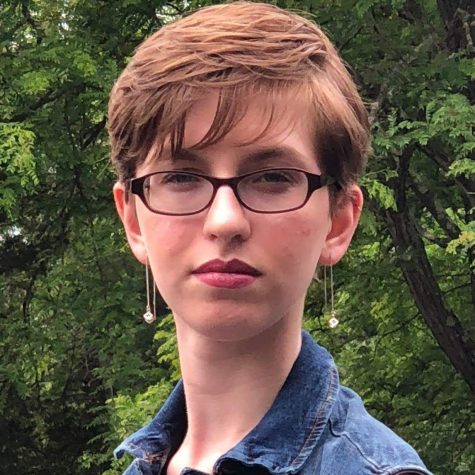 Were you inspired by anyone or any events in your own life to write the book (peers, famous authors, etc)? How would you describe the writing process?
Ha. I knew this was coming! The book is inspired from a fan-fiction I wrote about the famous pairing of Destiel (Dean and Castiel from Supernatural). You can see the similarities if you squint – and I allude to it a few times. The process was fun and took a lot of hard work to do, but I loved every minute of it (even if my grades did suffer for it)! *Addendum to 4: Cassidy is based off myself with her struggles in life*
Many students have also heard that they may have a special mention in the book. Are your characters inspired by any peers in particular?
Yes, that's true. A few friends made their way into the book. I had open vacancies for characters and thought I could use some friends as inspiration for appearance and personality. There are too many to list and I don't want to forget any, so I will say that they know who they are!
Are you planning any sequels after A Party To Remember? Or is this a standalone novel?
As of a few months ago, I had a series planned. As of now, I believe I shall leave it as standalone. With an ending like that, I don't think a continuation could ever give it justice! Thank you so much for this opportunity!
After an illuminating conversation with Olin, it can be said that this is the first of many years of an exciting career ahead of her!  A Party To Remember is now available in paperback on Amazon.