'March for Our Lives' Planned for March 24th
Interview with senior Josh Eiger, one of the coordinators of the march
Hang on for a minute...we're trying to find some more stories you might like.
What made you want to start such an initiative?
After the parkland shooting and discussion throughout our own school about such tragedies, I realized that something had to be done. Through the IB program and with fellow peers, we discussed going to the March for Our Lives in Washington, D.C. but that proved to be unrealistic to get a large crowd to travel there. So, about 15 of us in IB started the idea and began to spread the word.
What is your goal from this march?
We wanted to do something for our beliefs in hopes of making a change and this is a local and realistic option compared to the march in D.C. We intend to fight for a stronger gun control and for Congress to take a stronger stand on this president issue.
How have you started spreading the word? 
We have been spreading the word by a flyer made by Elisa Zikoff, making an instagram account and also word of mouth throughout the school and town. We are also spreading word about shirts we have made for the event. They are being sold for $10 and you just have to email [email protected] to receive yours!
What is the plan for day of the march? 
We plan to "march" outside of Chris Smith' office in the Raintree plaza in Freehold. Chris Smith is our Republican Representative in Congress and he has a D rated from the NRA. He has also voted against an act to go against people bringing in guns bought from other states where it is possible to obtain and carry on them. We plan to march outside his office because his office is local and he is a good politician to make a move with. We will hearing speeches, using signs and protesting for what we believe in. We also hope to see national politicians make an appearance and speak their mind.
What kind of people have already signed up for the walk or signed the petition?
Currently, we have 278 people either signed up for march or have signed our petition. About 50-60% of the people are fellow high school students meanwhile the rest are parents and grandparents in the community. We even have some elementary students who have signed the petition making the ages range from about 8 up to 80 years old.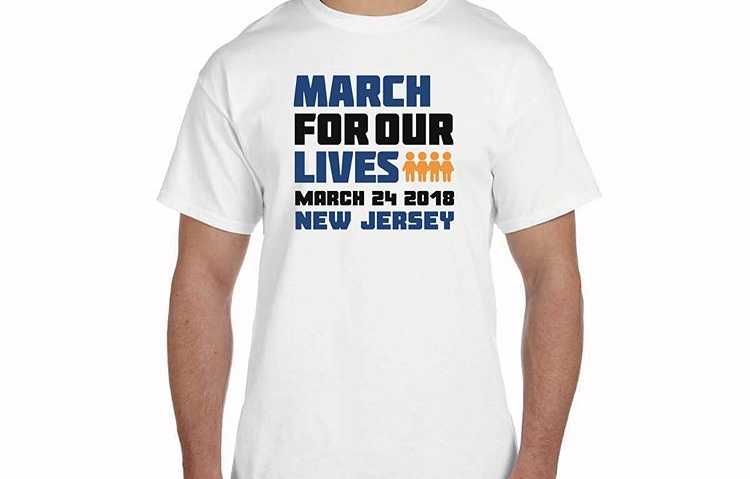 Where is the petition being sent?
I have already sent the petition to Chris Smith as well as I informed him that we will be petitioning and protesting.
How can others sign up for the event?
It's really simple to sign up for the march as well as sign the petition by filling out the google form below.